Developing common ground in English as a Lingua Franca discourse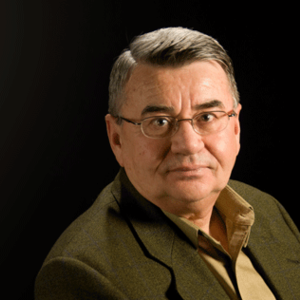 Istvan Kecskes is Distinguished Professor of the State University of New York and a Honorary Professor at the National Research Tomsk State University, Russia. He is the President of the American Pragmatics Association (AMPRA) and the CASLAR (Chinese as a Second Language Research) Association. His book "Foreign language and mother tongue" co-authored by Tunde Papp and published by Erlbaum in 2000 was the first book that described the effect of the second language on the first language based on a longitudinal research. Dr. Kecskes' book "Intercultural Pragmatics" (Oxford University Press, 2014) is considered a groundbreaking monograph that shapes research in the field. His latest book is "English as a Lingua Franca: The pragmatic perspective" published by Cambridge University Press in 2019. Dr. Kecskes is the founding editor of the journal "Intercultural Pragmatics" and the Mouton Series in Pragmatics as well as the bilingual (Chinese-English) journal CASLAR (Chinese as a Second Language Research). He received a Honorary Professorship from Zhejiang University, Hangzhou, a Yunshan Chair Professorship from Guangdong University of Foreign Studies, Guangzhou, and a Distinguished Visiting Professorship from Monash University, Melbourne.
Navigating Academia in North America with Translanguaging Awareness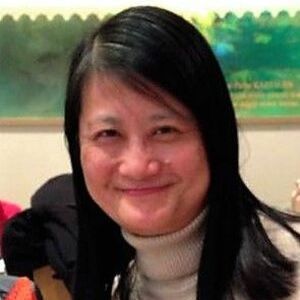 Dr. Angel M. Y. Lin is Professor and Canada Research Chair in Plurilingual and Intercultural Education at Simon Fraser University, Canada. She has published widely in CLIL, academic literacies, trans/languaging, trans-semiotizing, classroom analysis, and language and identity studies. She serves on the editorial advisory boards of leading international research journals including Applied Linguistics, Language and Education, and International Journal of Bilingual Education and Bilingualism.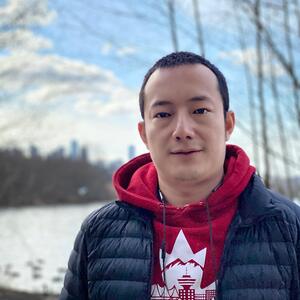 Qinghua Chen is a Ph.D. Candidate in the Faculty of Education, Simon Fraser University, Canada. His research interests include multilingual education, critical media literacies, and translanguaging. He has published an article promoting critical approaches towards social media texts consumption and production. He is currently doing an ethnographic work on the language learning experience of Chinese PhD students in Canada. His doctoral project is an interdisciplinary study of critical social media literacies, news framing analysis, and emotion construction of Chinese immigrants in Canada.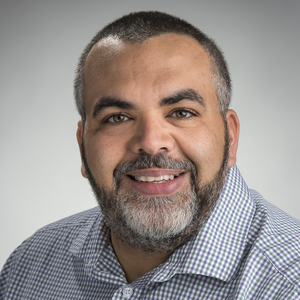 Pedro dos Santos is a Ph.D. Candidate in the Faculty of Education, Simon Fraser University, Canada, and a lecturer of Portuguese in the Faculty of Arts, University of British Columbia, Canada. His doctoral research examines the academic experiences of Latin American students in Canadian universities. A language educator for many years, his research interests are academic literacies, translanguaging, transemiotizing, and the intersection between race and language.
Speakers: Tuesday 22nd December, 2020
The Qualities of Study Abroad Homestay Interaction for Language Learning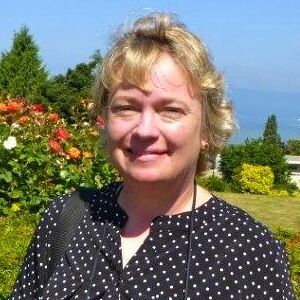 Celeste Kinginger is Professor of Applied Linguistics at the Pennsylvania State University (USA), where she teaches courses in second language acquisition and education as well as advanced seminars, such as Narrative Approaches to Multilingual Identity and Second Language Pragmatics. She is affiliated with the Center for Language Acquisition in the University's College of Liberal Arts. Her research has examined classroom discourse, telecollaborative language learning, second language pragmatics, cross-cultural life writing, and study abroad. Her current work includes a nationwide survey and qualitative investigation of language study abroad alumni, funded by the U.S. Department of Education
Contrastive Pragmatics – An Overview of RFIE Theory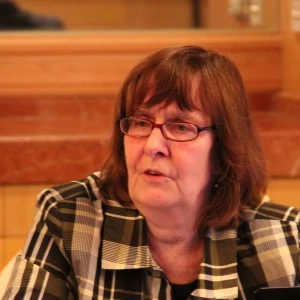 Juliane House is Professor Emeritus of Applied Linguistics at Hamburg University, founding member of the German Science Foundation's Research Centre on Multilingualism and the International Association for Translation and Intercultural Studies (IATIS), as well as Director of the Director of the Ph.D. program in Language and Communication offered at Hellenic American University. In 2014, she was awarded an honorary doctorate by the Universitat Jaume I for her outstanding contribution to Applied Linguistics. Her research interests include contrastive pragmatics, discourse analysis, politeness, translation, English as a global lingua franca, and intercultural communication. She has published widely in all these areas. Among her many book publications we can include: A Model for Translation Quality Assessment (Routledge, 2014), Interlingual and Intercultural Communication (Gunter Narr, 1986), Cross-Cultural Pragmatics (Ablex Publishing, 1989), Misunderstanding in Social Life (Routledge, 2014), Translation (OUP, 2009), Multilingual Communication (John Benjamins, 2004), Translation as Communication across Languages and Cultures (Routledge, 2015). She is currently co-editor of Contrastive Pragmatics: A Cross-Disciplinary Journal.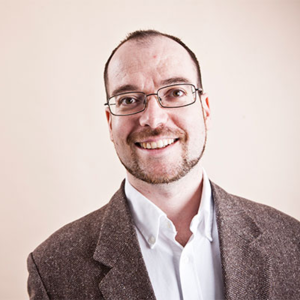 Dániel Z. Kádár (D.Litt, FHEA, PhD) is Chair Professor and Director of the Center for Pragmatic Research at Dalian University of Foreign Languages, China. He is also Research Professor and Head of Research Centre at the Research Institute for Linguistics, Hungarian Academy of Sciences. He is author of 24 books and edited volumes, published with publishing houses of international standing such as Cambridge University Press. He is co-editor of Contrastive Pragmatics: A Cross-Disciplinary Journal. His research interests include the pragmatics of ritual, linguistic (im)politeness research, language aggression, contrastive pragmatics and historical pragmatics.